I installed the HyperVent material under the foam mattress on my 33' power boat to control condensation. The HyperVent did the trick.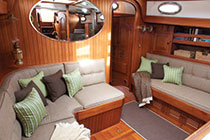 We used HyperVent this year under the V berth on our 28' lobster cruising boat with great success. It allowed air to circulate under the cushions eliminating any moisture that might have been looking for a home.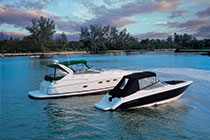 Two layers in the bottom of the refrigerator keeps foods and beverages above any water accumulation. Lining settee storage lockers solved a mold growth problem by eliminating condensation on the hull.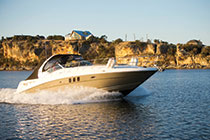 My experience with this system is so much better than with other products I've tried. I can enthusiastically recommend HyperVent.